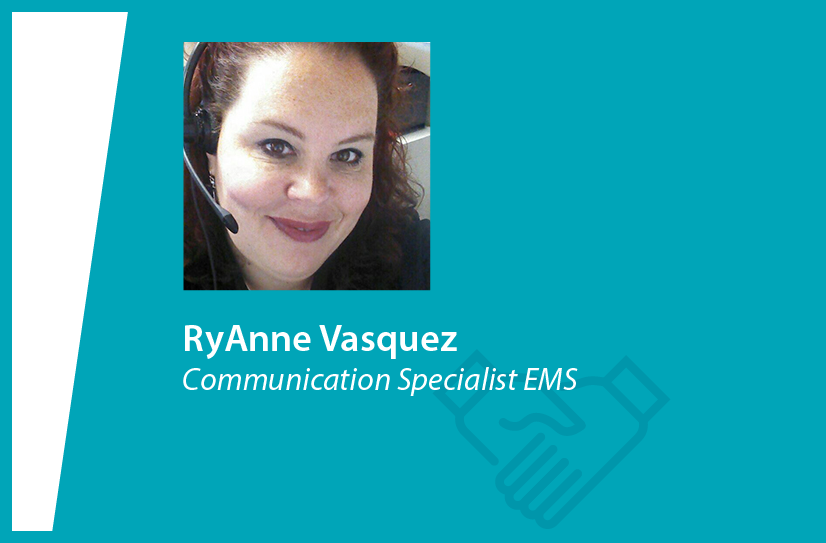 "I had the privilege of working with RyAnne in EMS Dispatch as her partner. RyAnne is the best Dispatch Partner anyone can have. She and I always knew what the other was thinking and figured out problems together. RyAnne is an amazing kindhearted person, who always shows up for work with a big smile and is always willing to go above and beyond to help someone in need. She's an amazing, wonderful person and I was lucky to have her as my partner."
What is your philosophy of care, RyAnne?
I believe that I was blessed with a big heart. Helping and caring for others just comes naturally to me. I always try and put myself in the other person's situation and think how I would want to be treated. I truly feel at home with my SJEMS family. I love working with this amazing group of people. They have been there for me in so many ways. Not many people go to work and love what they do and who they are surrounded by, but that is far from the truth with me. They are my family.