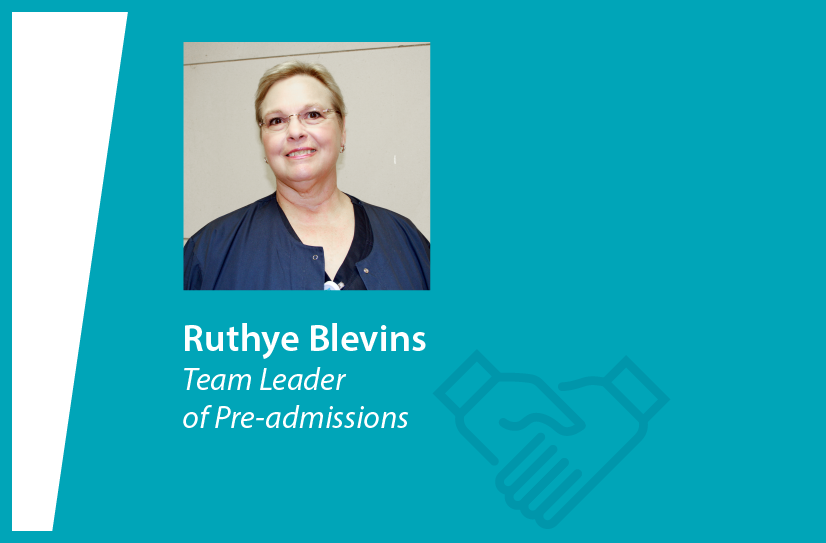 Ruthye is always acting as an advocate for her patients.
Ruthye's Roots
Since she was a child, Ruthye always wanted to be a nurse and pursued her calling at RN school at Blinn College. She became a Registered Nurse in 1974, and after working in the management side for a while, she missed having contact with patients. This brought her back to the reason why she became a nurse in the first place and chose CHI St. Joseph Health to begin her nursing career because she liked how the hospital had Catholic ties and a philosophy of indigent care, where no patient is turned away. Ruthye has stayed with CHI St. Joseph Health ever since because they always do right by their staff, are focused on faith, and are always fair.
Acting as Advocate
Her philosophy of care is based on making sure patients get the best care possible and acting as their advocate. Her daily activities include preparing work charts, dividing work between the nurses, welcoming patients and providing care, and handling paperwork. She makes sure that all departments have everything needed to care for their patients.
Ruthye's Favorites
Outside of work, Ruthye enjoys reading, cooking (then eating), and spending time with her two grown children and her six grandchildren. The Bryan/College Station area has been her home for all her life, and part of the reason why she loves CHI St. Joseph Health is because they are so involved in the community and care for everyone.
We at CHI St. Joseph Health are glad to have Ruthye's compassionate care for her community and unfailing faith. Thank you for always giving your best for our patients!