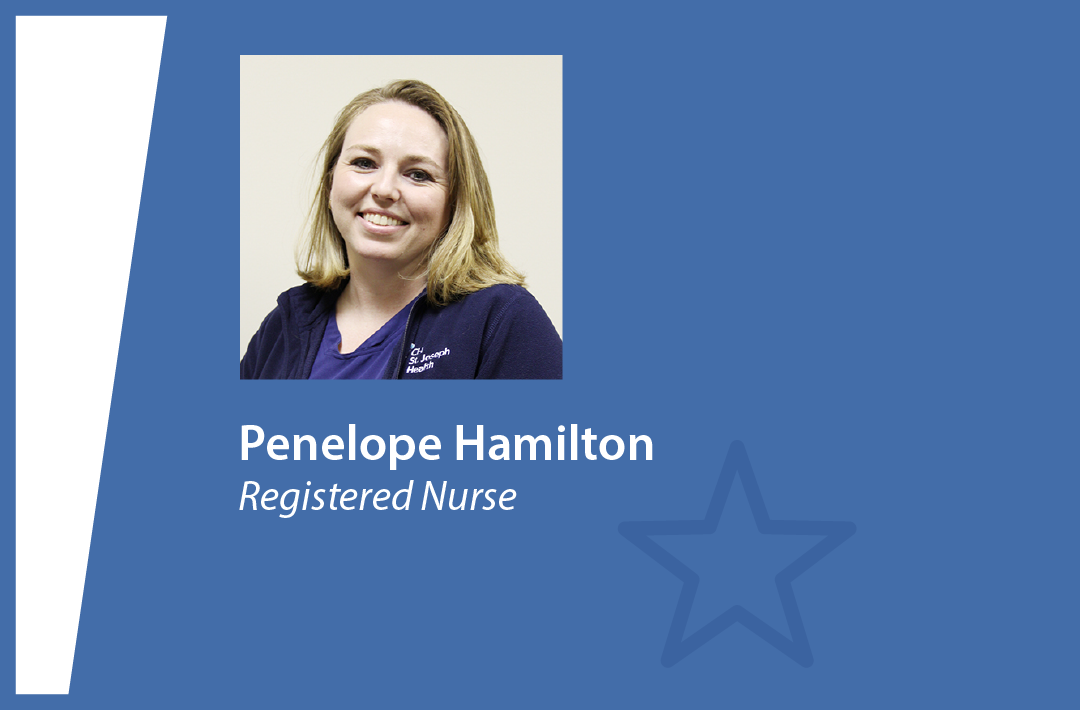 Penelope is always taking advantage of opportunities to serve others.
"I recently was in the hospital at the Main and was taken excellent care of by …Penelope Hamilton, RN…  [She is a] good example of [CHI St. Joseph Health's] core values -reverence, integrity, compassion and excellence."  
Q1: What do your daily activities include?
A: Caring for patients, ensuring safety, education, and positive outcomes.
Q2: What do you love most about your job?
A: Helping others feel better holistically.
Q3: What made you want to work in healthcare?
A: Ministry
Q4: Where did you go to school?
A: Blinn College
Q5: What do you like most about CHI St. Joseph Health?
A: Co-workers
Question 6: How would you describe your philosophy of care?
A: This is my ministry, not my job.
Q7: What do you like most about the community?
A: Willingness to serve
Q8: What do you enjoy doing outside of work?
A: Family, friends, fellowship.
Question 9: Is there anything else you would like us to know about you?
A: Thank you for the opportunity to serve others.