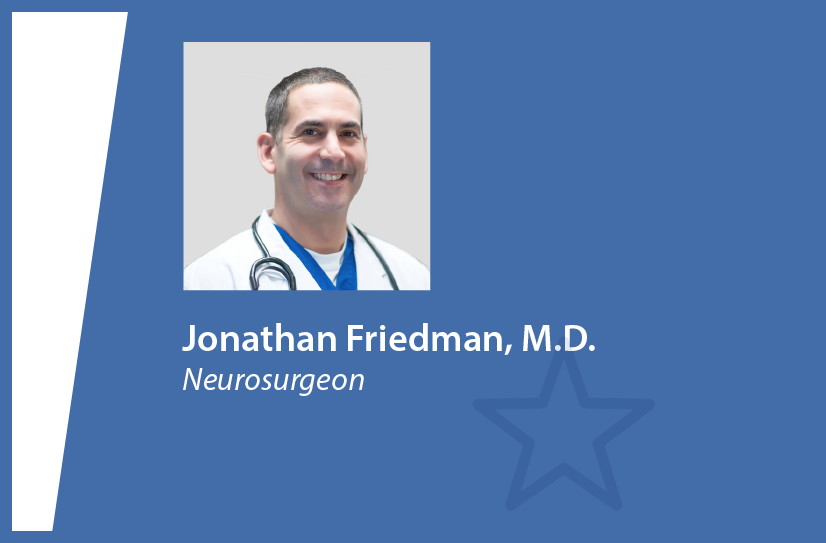 Dr. Friedman is always treating patients how he would treat his own family.
Q: What do your daily activities include? 
A: Performing surgery on the brain and spine, seeing patients in the hospital, and seeing patients in the office.
Q:  What do you love most about your job? 
A: The physical and mental challenge of complicated surgeries.
Q: Where did you go to school? 
A: I went to University of California Berkley for college, University of California San Francisco for Medical School, and Mayo Clinic for neurosurgery residency.
Q: What do you like most about CHI St. Joseph Health? 
A: The outstanding nursing care in the OR, ICU, and the floor.
Q: How would you describe your philosophy of care? 
A: I try to treat and speak to patients the way I would speak to my own family members.
Q: What do you enjoy doing outside of work? 
A: Spending time with my family and wilderness travel.