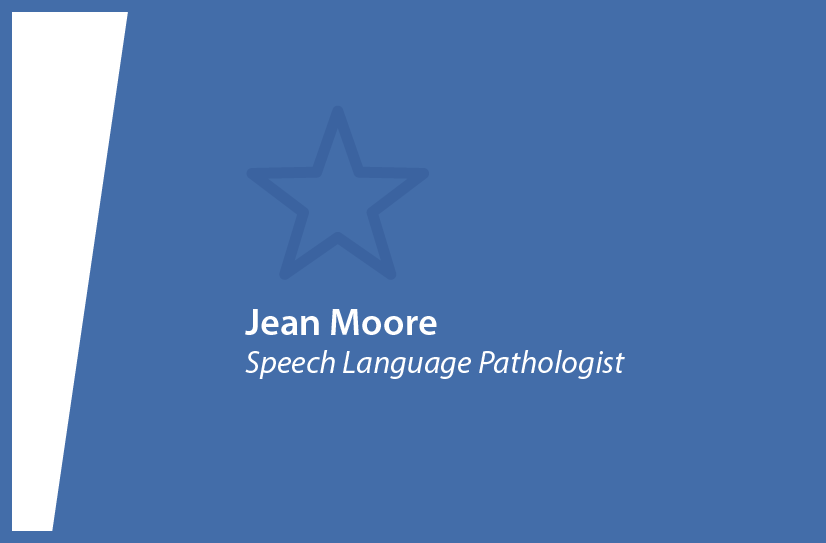 Jean is always compassionate, ready to adapt to new situations and better help her patients.
"Jean is the speech-language pathologist serving our patients in the Navasota and Brenham communities. As a relatively new team member, Jean adopted the values of CHI St. Joseph Health quickly and upholds them every day by offering compassionate, high-quality care to a wide variety of patients in both age and diagnosis.  Being in the rural areas, Jean is referred vastly different patients, all of which she strives to meet their individual needs.  Jean is a phenomenal team member and ALWAYS ensures that the needs of her patients and her team are met!"
Q: Jean, what do your daily activities include?
A:  I work primarily in Navasota and Brenham, providing therapy services for individuals with speaking, swallowing or cognitive difficulties.
Q: What do you love most about your job?
A: I love being able to make a difference in an individual's quality of life.
Q: Where did you go to school?
A: University of Texas at Dallas
Q: What made you want to work in healthcare?
I have always wanted to help others in some way and especially those who have difficulty with communication.
Q: What do you like most about CHI St. Joseph Health?
A: The high level of professionalism of all staff members and the way everyone works together as a team.
Q: How would you describe your philosophy of care?
A: My philosophy of care is to care for the whole person, striving to meet the specific needs of each individual.
Q: What do you like most about the community?
A: I like the small town friendly environment in the community.
Q: What do you enjoy doing outside of work?
A: Outside of work my favorite hobby is crochet and I especially enjoy making chemo caps to be donated to individuals with hair loss due to cancer treatment.