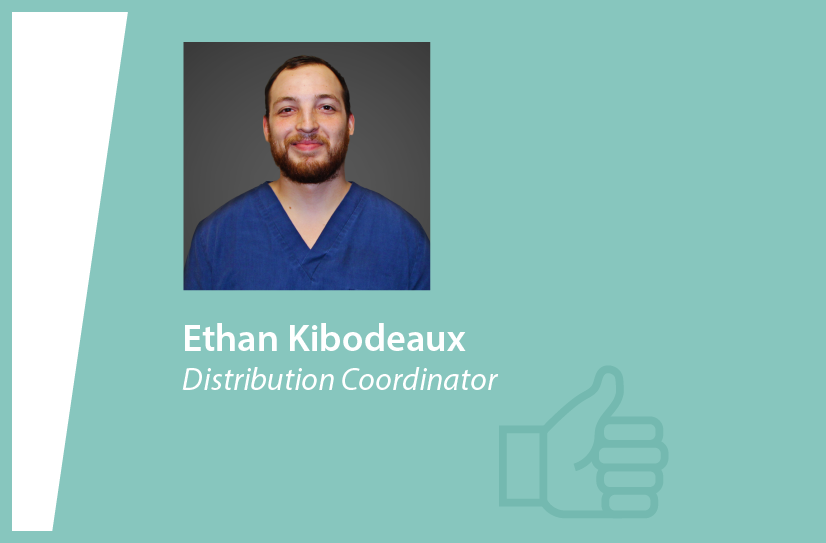 Ethan is always taking care of the little things that could have a positive impact on those in need.
Q: What do your daily activities include?
A: Attending to any issues stemming from within the supply chain, monitoring stock status, ensuring stock monitoring software has no issues. Checking in with nursing staff as well as Clinical Educators, Coordinators and various Directors to ensure that they are satisfied and up to date on any changes that are being made.
Q:  What do you love most about your job?
A: Helping those that I can around me and knowing that the small impact I can make matters to those in need.
Q: What made you want to work in healthcare?
A: It was pure luck; I just happened into this position and made sure I did the best in everything I did.
Q: Where did you go to school?
A: Blinn College
Q: What do you like most about CHI St. Joseph Health?
A: The attitudes and the abilities of those I surround myself with.
Q: How would you describe your philosophy of care?
A: If it is something that you can do that is well within your grasp, no matter what, take care of it. It can have an outstanding impact on those who may not see the same issues.
Q: What do you like most about the community?
A: I grew up in it. I feel like everyone here, even though it is a large community, we all have a binding factor. If we're talking about the community of just the hospital, we are all very driven. I hope to make everything an example of ideal care and something we are proud to display.
Q: What do you enjoy doing outside of work?
A: Working out, taking my dog to the park, and spending time with my family and friends.
Q: Is there anything else you would like us to know about you?
A: I want to thank whoever nominated me, and I'm glad I can make a difference to someone.