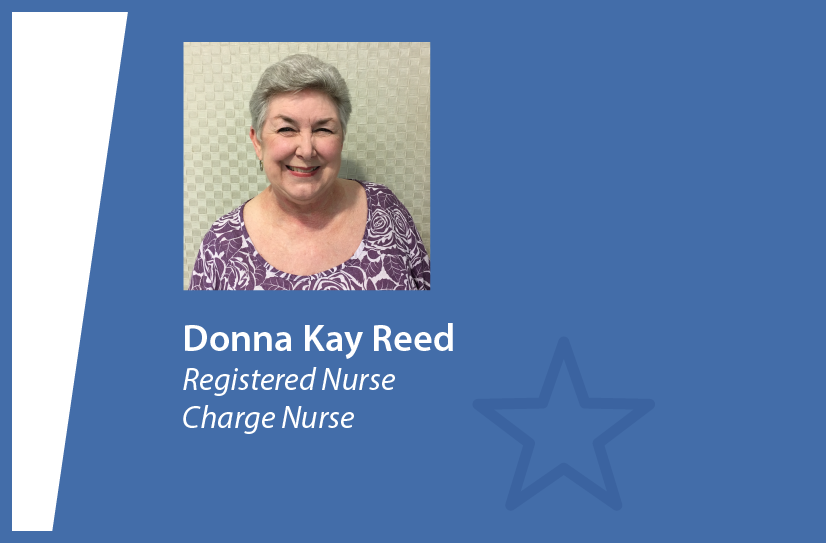 Donna is always living through her philosophy of care to love like Jesus.
Q: What do your daily activities include?
A: I work in the emergency department & med/surg as a staff nurse. I also am the charge nurse at times.
Q: What do you love most about your job?
A: I love taking care of people and helping them feel better.
Q: What made you want to work in healthcare?
A: My Lord God called me to nursing when I was a freshman in high school.
Q: Where did you go to school?
A: McLennan Community College in Waco, Texas. I was in the 2nd graduating class.
Q: What do you like most about CHI St. Joseph Health?
A: The many opportunities to grow as a nurse.
Q: How would you describe your philosophy of care?
A: Love like Jesus.
Q: What do you like most about the community?
A: Friendly & caring, family focused
Q: What do you enjoy doing outside of work?
A: Baking, gardening, scrapbooking, spending time with family and friends
Q: Is there anything else you would like us to know about you?
A: I am so happy to be working at a Christian based hospital. I love working in the hospital setting and have never wanted anything else.