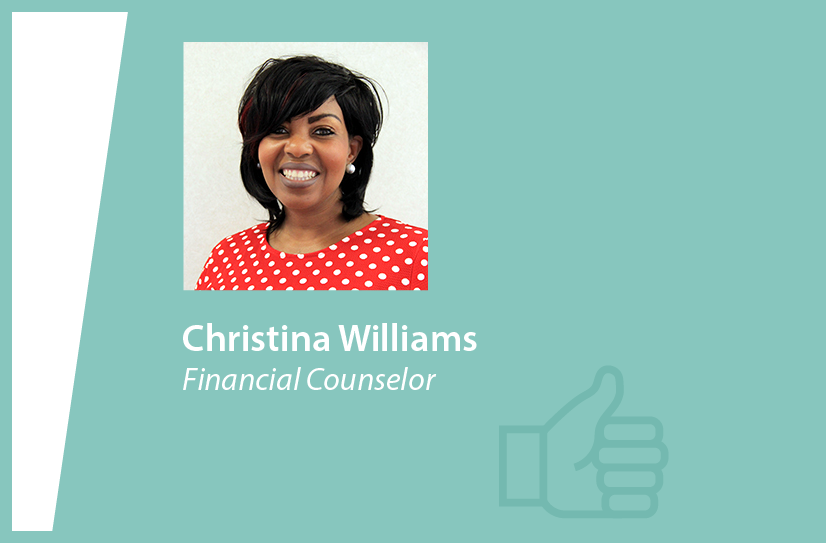 Christina is always going out of her way to help patients understand their insurance benefits and governmental programs.
"As you must understand, discussing finances is never a pleasant conversation, especially when one is discussing how to pay for cancer treatment. I have seen Christina talk to the patients in the most amazing manner. She is polite, respectful, listens well and takes her time with each patient. She goes out of her way in making phone calls for them, helping them understand their insurance benefits and the governmental programs. She will stop what she is doing to help anyone. She gives more than what is expected of her with her compassion and sincere heart."
Q: Christina, what do your daily activities include?
A: Counseling patients about insurance benefits, verifying insurance, answering phones, and obtaining authorizations
Q:  What do you love most about your job?
A: Helping the patients
Q: What made you want to work in healthcare?
A: It fulfills the desire of helping others.
Q: Where did you go to school?
A: Blinn Jr. College and University of Phoenix
Q: What do you like most about CHI St. Joseph Health?
A: The liberty to exercise faith and belief in God.
Q: How would you describe your philosophy of care?
A: Treat others how you expect to be treated. Ask yourself, "If this were me or a family member, how would I want to be treated?" All of our patients have enough to deal with which makes it even more important to show compassion.
Q: What do you like most about the community?
A: The small town atmosphere without the fast pace of the city
Q: What do you enjoy doing outside of work?
A: Working out, walking and shopping