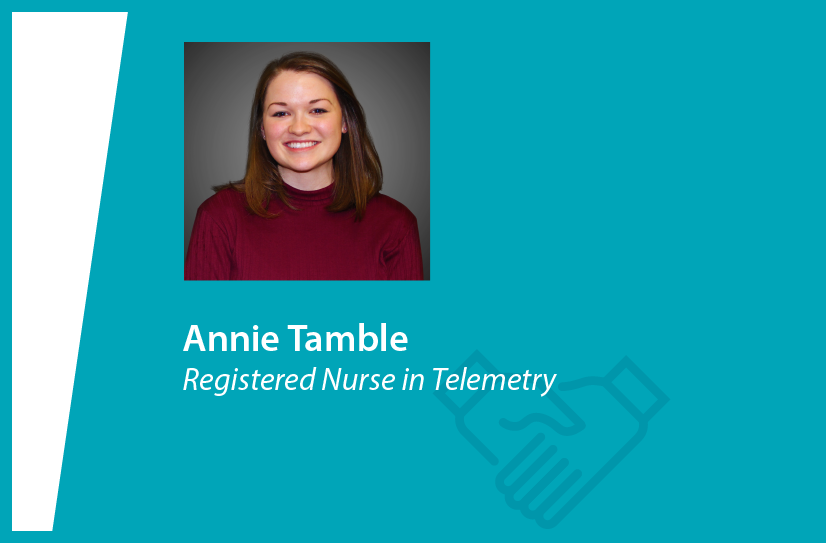 Annie is always doing the little things to make her patients more comfortable.
Annie's Roots
With several nurses in her family, she always wanted to work in healthcare. Annie remembers visiting CHI St. Joseph Health with her aunt as a child and liking the atmosphere and people, so she immediately wanted to join the team after graduating from Blinn College. Although the hospital did not have any job openings at the time of her graduation, she never applied anywhere else and continued to apply for any opportunity at CHI St. Joseph Health.
The Impact of Helping Others
Six months into her nursing career at CHI St. Joseph Health, a patient came to the hospital with chest pain after being urged to by his family. Feeling that the chest pain had subsided, the patient no longer felt the need to stay at the hospital and had not even wanted to come in the first place. After Annie talked with him at length about at least getting his symptoms checked out, she convinced him to stay and visited with him throughout the night. The next day, he had to have a stent placed in an artery. He told her that if it weren't for her kindness, he would not have stayed and may not have received the timely treatment he needed. That was the first moment she felt the impact of helping others.
Little Things
Her favorite part of her job is the little moments with her patients, talking to them about their lives and making them more comfortable. Her daily activities include administering medication and caring for patients during the night shifts. What she likes most about CHI St. Joseph Health is the staff, especially her night shift team because they all help each other out and have each other's back. She is most proud of the fact that the hospital accepts every patient, whether they have insurance or not. Her philosophy of care centers around all the little things she can do for her patients to make them feel comfortable. "They're not going to get better if they don't have happy people around them and aren't able to tell us their fears and ask us questions and not feel bad about calling us when they need something, so I always try to get to the room as quickly as I can and get them their special cup of iced juice, or whatever it is they want, so that they feel more comfortable and able to heal."
Annie's Favorites
Outside of work, Annie likes spending time with her husband and their many pets, going to the dog park, reading and watching her favorite shows. She likes how CHI St. Joseph Health makes it easy to do things for others, like participating in blanket drives and food drives.
We at CHI St. Joseph Health are glad to have Annie's heartwarming kindness and personalized care. Thank you for always giving your best for our patients!